Ajuga Reptans
Ajuga Reptans –
Ajuga or Ajuga reptans(Creeping) is also known as Bugleweed plant, Carpet Bugle. Ajuga is an evergreen, perennial ground cover.
Ajuga is an aggressive evergreen, perennial creeping plant which is very attractive and can fill very quickly in large area. It spreads very fast and that is why it is called as carpet bugle weed. It can be out of control if not taken care. Ajuga's have traditional green foliage and apart from green they do have stunning copper or purple colored foliage's also. Variegated forms are available too. Ajuga's flowers are normally bluish to purple but some of them have white as well.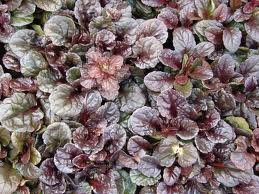 Ajuga's quick growth and mat forming character can provide instant cover to the area with only fewer plants.
Ajuga grows well in shady as well as in full sun area. Planted in sunny area you need to water quiet frequently. Fertilization – Actually not need but you can manure it once in 6 months if needed. Ajuga can reach up to 10 inches if planted in a well drained moist soil. Once established this plant requires minimum care.
Prevent overcrowding and by this you can protect from crown rot.
There are more varieties to choose from, here are few for example –
Ajuga Atropurpureum which has bronze /purple foliage.
Ajuga Chocolate chip which has chocolate brown foliage.
Ajuga Variegated which has tri color such as white-pink and green.
Ajuga Rainbow which has patches of  magenta, pink, off white.
Ajuga Black Scallop which has the darkest leaves.
Ajuga Toffee chip with white and green leaves.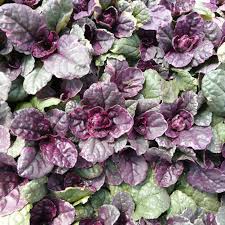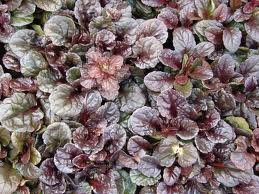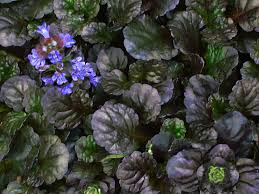 Propagation is through stem cuttings.
happy gardening…………………………………………………….